Increasing Profits with a Solar Energy System for Business
Aug 25, 2022 Read Time: 2 min
by Geoscape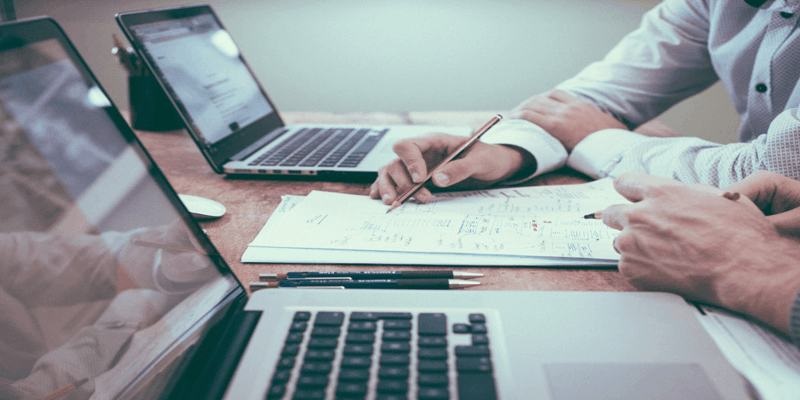 What could your business accomplish with more profits at the end of the month or fiscal year? That extra revenue can go a long way: more staffing, a greater investment in products and services, more programming, or additional capital improvements on your property. Finding creative ways to limit expenses is necessary for any business to thrive in this economy.
A solar energy system for business is the perfect solution to increase revenue. Solar energy makes it easy to fill the need for creative savings, avoid rising energy costs, and reduce expenses. In this article, you will discover multiple ways that solar energy can reduce your bottom line.
How Much Does Solar Energy Save?
When business owners consider the investment required for a solar energy system, they should recognize just how much will be saved with alternative energy sources. After the initial investment (which comes with many finance options), the long-term investment will quickly pay for itself.
Solar can reduce energy costs by an average of 75%. Depending on the size of your building and your typical expenses, this could lead to a significant increase in your bottom line each month.
Keep More Money in Your Company Reserves
One way to put more money back in your bank account is to save money on taxes owed at the end of your fiscal year. A solar energy system for business can help reduce your tax liability to the federal government. Solar energy comes with tax credits and incentives that act as a dollar-for-dollar way to save on your taxes, resulting in more money that can be claimed as a profit for the business.
The new Inflation Reduction Act has expanded and extended the 30% tax credit through 2032. Don't wait too long to implement a new solar energy system, or you will miss out on other incentives and savings that can offset the cost of installing your company's solar energy system.
Increase Property Value
Many businesses do not plan on remaining in the same location forever. Building owners need to make sure they are making wise investments in the property so they can recoup their investment should they decide to sell. Businesses that invest in solar energy will command a higher price on the market.
New owners can continue to save more money on their utility costs, which helps them keep more of their working capital in the company reserves. This encourages additional businesses to be energy independent with solar energy.
Promote Your Business as Sustainable
Being known as a green or sustainable business can bring more customers to your location, where they will invest in your products or services. Sustainability is important to today's consumer, making them more likely to patronize businesses that demonstrate an interest in sustainability.
Approximately 85% of consumers have transitioned to more sustainable shopping in the past five years. Business owners can cash in on this trend by demonstrating that they care about the environment and creatively lure more customers to their storefronts.
The downside to not exploring solar energy for your company is that 73% of consumers choose not to patronize businesses that do not seem to care about climate change. This high figure could represent money walking out the door if the company does not address the issue of sustainability.
Get a Better ROI with Solar
What does this boil down to? Businesses will see a strong return on investment when investing in a solar energy system for their business. Property owners can reinvest their profits back into their business, whether that means hiring more staff or starting a new branch of the company. The result is sustained success and savings.
At Geoscape Solar, we help businesses utilize solar energy for profit. Your business will become energy independent, be able to decrease utility costs, and leverage available solar incentives for a quick ROI.
To discover how installing solar energy on your property will increase your business profitability, contact one of our energy specialists!