All about Solar Tax Credits for Business
Sep 22, 2022 Read Time: 2 min
by Geoscape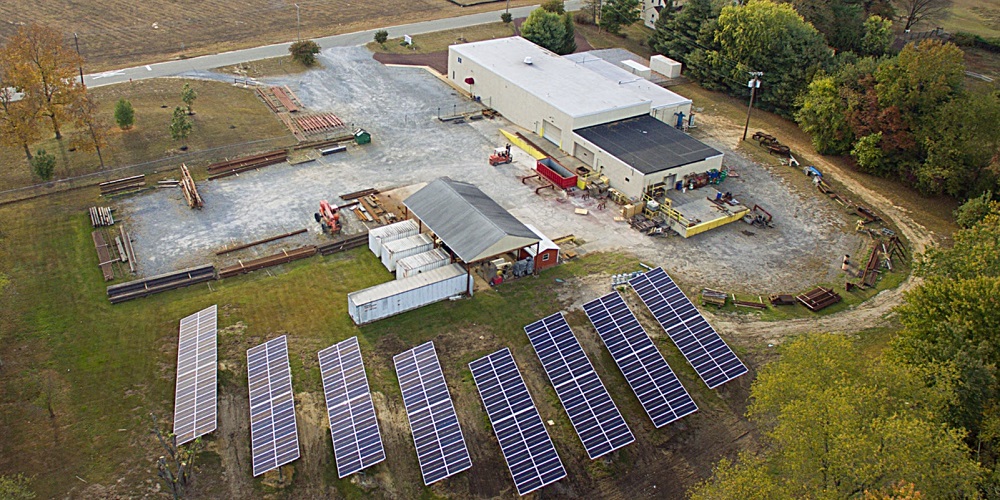 A commercial solar energy system is a smart investment option for business organizations today. With consistent returns and solar tax credits for businesses, commercial solar will provide a rapid ROI that enables you to continually reinvest in your company. Extensive financing options make investing in solar accessible to all budgets and enable most businesses to take advantage of solar energy.
The Federal Income Tax Credit
The federal investment tax credit (ITC) for commercial solar energy is one of the most significant and widely available incentives for businesses to invest in commercial solar. The tax credit has been increased and extended with the recently passed Inflation Reduction Act. The act includes a wide range of new programs and extensions, and revamping the federal income tax credit is one of them. The tax credit is back to 30% until 2032, which makes investing in a solar energy system more attractive than ever. The tax credit will drop down to 26% in 2033 and 2034.
A 30% tax credit makes commercial solar energy systems a smart investment opportunity. The considerable tax savings contribute to a shortened payback period for your commercial solar investment. This enables business owners to reinvest in their businesses and fosters continued growth.
State Solar Tax Credits for Businesses
The ITC is not the only incentive for investing in commercial solar power. Additional incentives are available at the state level, including tax credits, rebates, and renewable energy credits. These incentives work toward reducing the payback period for your property's commercial solar energy system.
For example, in New Jersey, solar energy systems and related components are exempt from sales tax. This cuts down on the initial cost of investing in a commercial solar energy system and helps your business achieve a faster ROI.
Each state has its own unique incentives. Many states on the East Coast have incentives comparable to those found in New Jersey. Most states even provide renewable energy credits that serve as a continuous incentive. As long as your company's solar energy system keeps producing green electricity, it will continue receiving energy credits.
With such a wide range of solar incentives available, your business will get both the long- and short-term benefits of switching to solar energy. These initial incentives reduce the timeframe of an ROI and enable business owners to reinvest in their bottom line. Long-term incentives provide increased profitability over an extended period of time.
Accelerated Depreciation for Even More Tax Relief
The modified accelerated cost recovery system further incentivizes companies by providing more tax incentives in the first few years after investment.
You can claim the depreciation of your solar energy system's value to reduce your tax burden over the years. However, you can claim the system's depreciation on an accelerated timeline, rather than the full expected lifespan of your solar energy system.
The modified accelerated cost recovery system incentivizes investment in solar energy systems by enabling businesses to claim depreciation over a five-year period. Given that solar energy systems have expected lifespans between twenty-five and thirty years, your business will quickly receive the tax benefit of your investment.
With an increased bottom line, the money can be used to invest in the continued growth of your business. Instead of minor tax savings over decades, your business will benefit from substantial tax savings over the span of five years. This investment in solar energy is guaranteed to accelerate your ROI.
Make the Most of Your Solar Energy System
Solar tax credits for businesses and additional incentives give your business a rapid ROI. Commercial solar is your best investment option today. To get the best in funding options, design, and construction, you can work with the professionals at Geoscape Solar. They will ensure that your solar energy system suits your needs and help you take advantage of all available incentives.
At Geoscape Solar, we help businesses utilize solar energy for profit. Your business will become energy independent, be able to decrease utility costs, and leverage available solar incentives for a quick ROI.
To discover how installing solar energy on your property will increase your business profitability, contact one of our energy specialists!